Every Donation Counts
Donate Online
Thank you for considering a donation to Barrow County Habitat for Humanity. Each gift you make helps a family in need of decent shelter. All Barrow County Habitat for Humanity donations are tax-deductible as allowed by law and will be acknowledged with a letter you may use for those purposes. Gifts made on-line are safe, thanks to our secure-server capability and will be put to good use by Habitat. We take seriously our responsibility to contributors, to those counting on our help to be wise stewards of funds entrusted to us.
We raise all our funds locally and receive no funding from Habitat for Humanity International. We support the efforts of Habitat for Humanity International by tithing 10% of all donations, unless the donation is restricted to be used Barrow County. To restrict your donation check the box on the left side on the donation page.
Donate by Mail/Phone:
To donate by mail, please print out our donation form and send it with your donation to:
Barrow County Habitat for Humanity
PO Box 110
Winder, Georgia 30680
To make a credit card donation by phone, call (770) 771-9575. Gift announcement cards acknowledging honorariums and memorials are also available with your phone donation.
Workplace Matching:
Does your place of business match your charitable donation? Want to find out how to make sure that donation makes it to Habitat for Humanity as well? Not sure if they do but want to find out? Check out this link.
Planned Giving
Many of our partners support Habitat through planned gifts, which may qualify for significant tax deductions. Giving options include bequests, charitable gift annuities, and charitable remainder trusts. To find out how you can financially benefit Barrow County Habitat for Humanity and provide a lasting legacy, contact us at (770) 771-9575 or by emailing [email protected]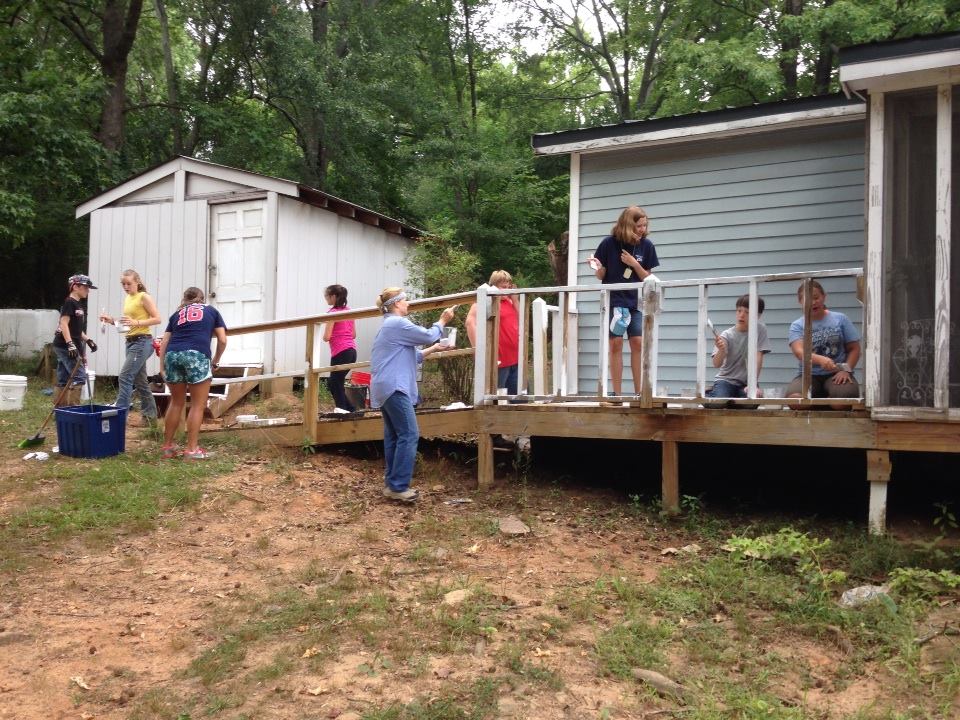 Stocks and Bond Gifts
A charitable gift of stocks or bonds provides an opportunity for tax savings while generously sharing with others. A gift of stock owned for more than one year entitles you to a charitable deduction for the full market value at the time the gift is made. If the stock has appreciated, you also avoid a capital gains tax on the appreciation. In addition to helping BCHFH, you may diversify away from low-basis, long-term holdings into other assets that will better suit your current needs. If you would like to discuss a gift of stocks or bonds, please contact us at (770) 771-9575 or by emailing [email protected]
Donate Land:
As the Winder area continues to grow, securing land for Barrow County Habitat for Humanity home projects becomes more challenging. If you are aware of a parcel of land in the area that may be available, we'd like to talk to you! Contact us at [email protected] or by calling (770) 771-9575.
Barrow County Habitat for Humanity purchases land at fair appraisal value. We do not purchase property in the floodplain and we do not mediate heir-ship issues. If you know of such property or would like to speak to us about the sale or donation of your property, please contact us. Thank you for helping to create affordable housing in Winder.
Other Ways to Support
Amazon Smiles Account:

Kroger Plus Card:
Enroll your Kroger Plus Card in the Community Rewards program here to donate to Barrow County Habitat for Humanity every time you shop at Kroger! Once you login to your Kroger account go to the bottom of the "account summary" page and add an organization. Search for "Barrow County Habitat for Humanity" or enter code "27286"