Homeownership & Other Programs
Barrow County Habitat for Humanity build new houses that are sold to partner families at no profit and financed with affordable loans.

In addition to new construction, Barrow County Habitat for Humanity operates the following programs locally in Barrow County, Georgia.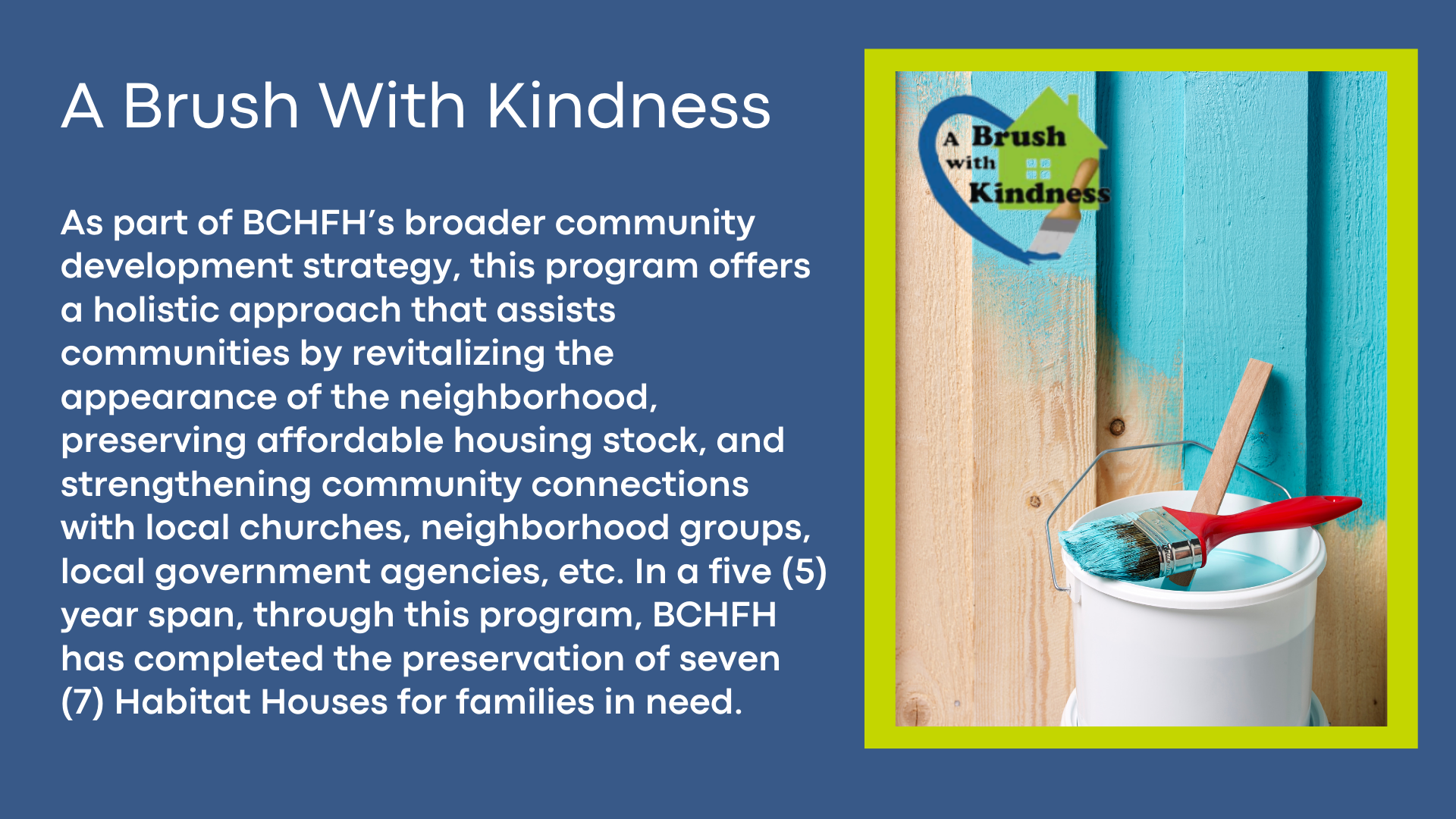 Through this annual program, Barrow County Habitat for Humanity partners with other community groups and faith-based organizations to renovate homes owned by very low to low-income seniors and disabled individuals so they can remain in the homes that are familiar and affordable for them.
Through this long-term initiative, Habitat develops partnerships with local neighborhoods to develop a common neighborhood revitalization plan to meet the specific needs of the community. The goal of this program is to spur neighborhood revitalization through energy efficient construction techniques, rehabilitation of vacant and/or foreclosed properties, or weatherization to make the homes more affordable.
(Program in development) BCHFH is working to institute a "Deconstruction" Through this program, Habitat will collect used building materials from numerous homes, properties and/or landfills and reuse any appropriate materials in support of its own rehabilitation efforts with the remaining materials to be sold to the general public at discounted prices. The funds received from the resale of the collected items will be used to fund future home building/renovation projects for the programs listed above. This program is targeted to begin early summer.
This program focuses on renovating homes for economically disadvantaged veterans located in Winder, Georgia with the assistance of veteran volunteers.